Discover the practicality of Eubiq
Add, remove or reposition a plug in a moment.
Eubiq is the world's first electrical power outlet system that is practical, safe and simply beautiful. Our innovative track capable system allows you to add, remove and reposition power outlets anytime anywhere, by just a simple twist. Our extensive range of architecturally versatile tracks are designed for use in a wide range of applications,residential use include kitchens, living rooms, study rooms, floor skirtings and many more: commercial use include system furnitures, server rooms, display counters, test labs and many more.
Thanks to the innovative GSS System ™, Eubiq solves all the problems concerning the traditional electrical system, the fixed and uncomfortable power sockets are overcome thanks to a system that revolutionizes the idea of the insulated and non-functional electric power strip.

ADD
Insert the adapter in the profile.
TURN RIGHT
Rotate the adapter clockwise until "click".
REMOVE
Remove the adapter by turning counter-clockwise.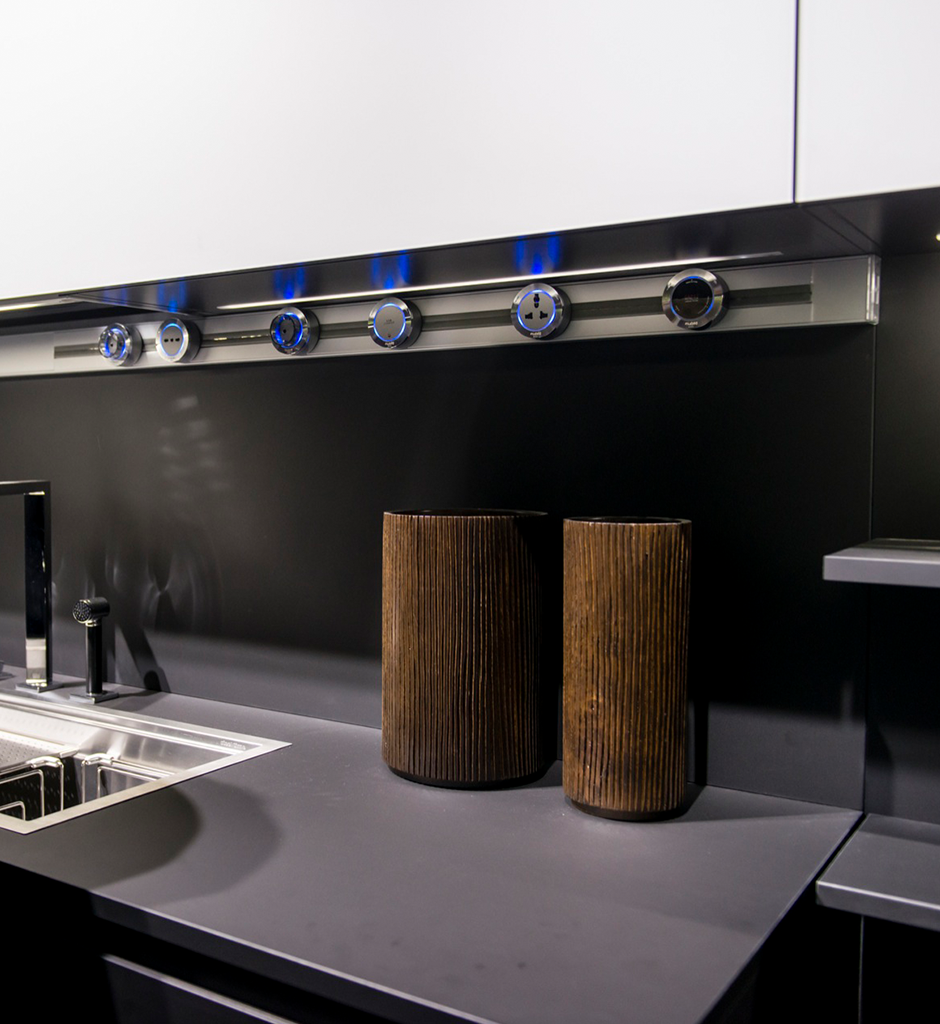 WALL INSTALLATION
The wall solutions are perfect integrated into environments such as kitchen and office. It is possible to add accessories designed specifically for different applications.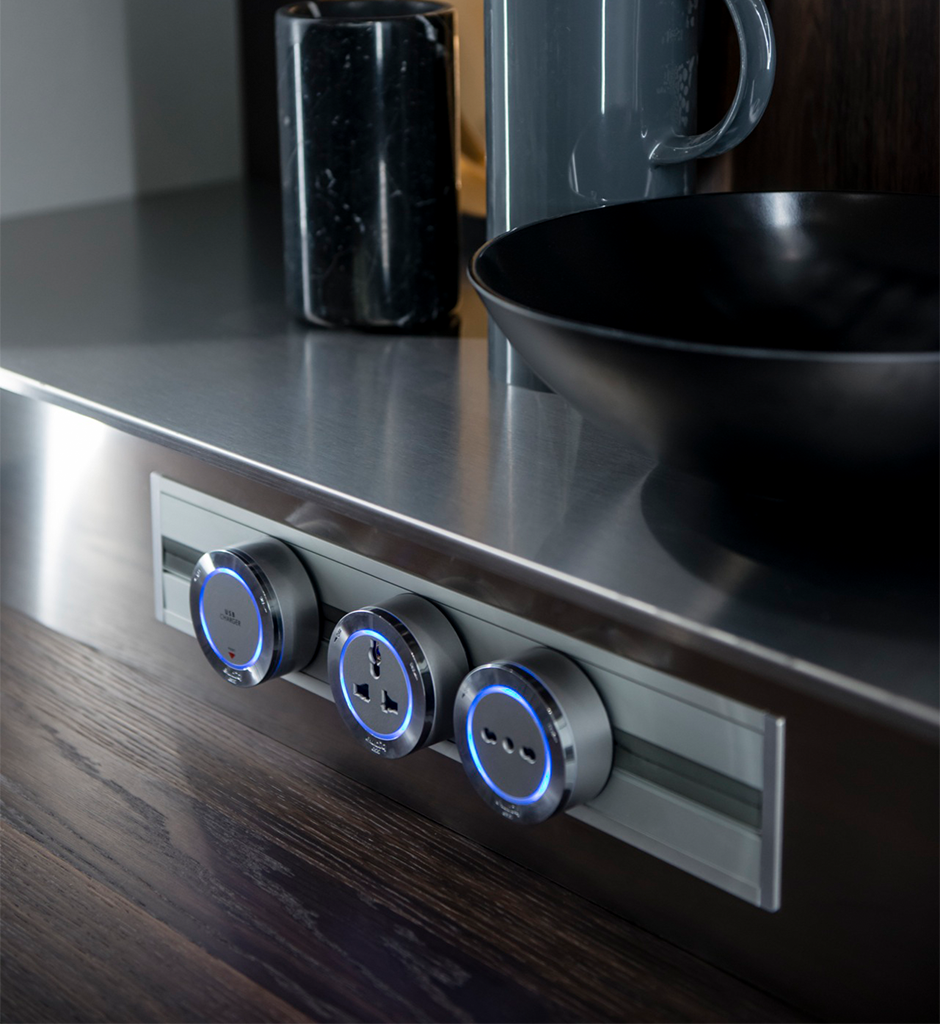 BUILT-IN INTEGRATION
The recessed profiles are perfect for desks and meeting tables, as they combine design and technology to create an entirely electric-multimedia furniture.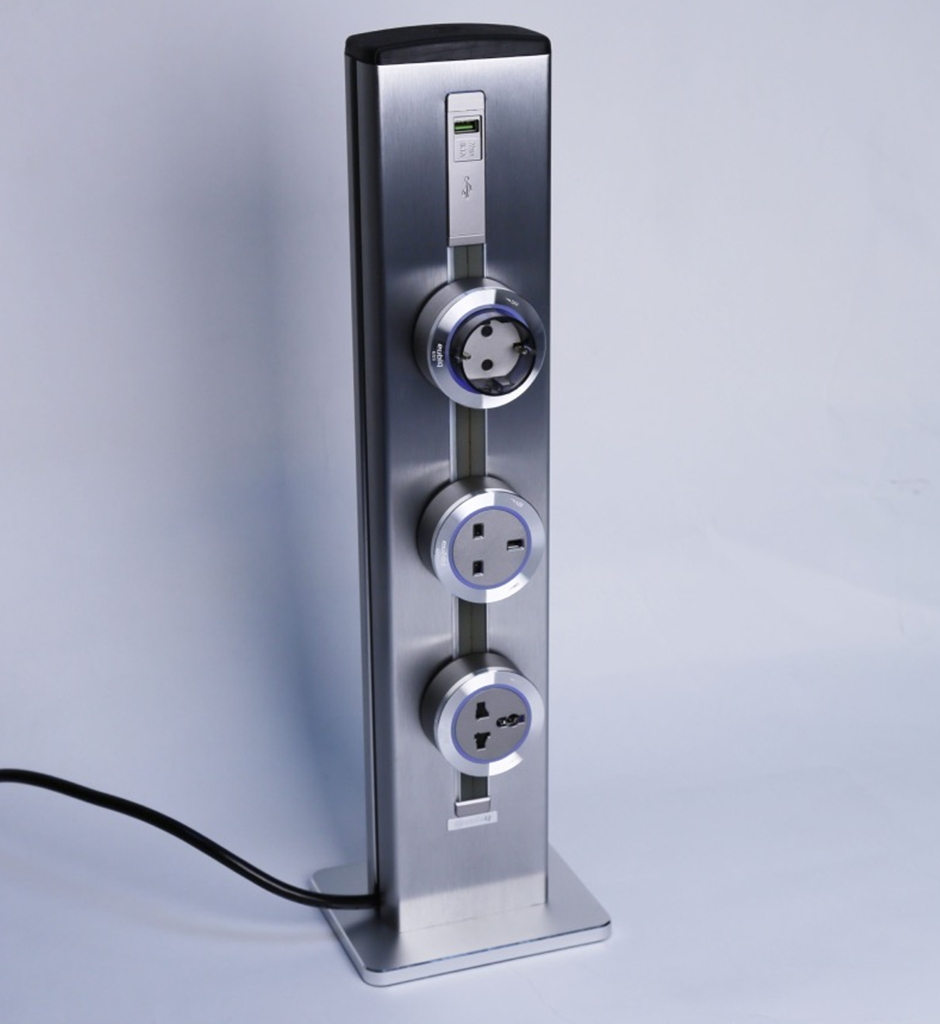 EXTERNAL CONFIGURATIONS
The visible configurations include all those "ready to use" products, they are often used as an integral part of precious meeting tables, also in glass.
The electrical system
really innovative
Eubiq products are equipped with the GSS (Ground-Safe-System) current distribution patent, making it a safe product for both the user and the various electrical equipment.
The insertion of the adapter directly "to ground" also avoids any risk of receiving an electric "shock".
Regulations: compliance and certifications
Eubiq products are widely accepted in all sectors for use in residential, commercial and industrial properties.
The collaboration continues to be in close contact with international test houses for compliance and safety certification
have allowed our products to comply with all the requirements of the international standard IEC 61534-1 / 21 Powertrack systems (Part 1: General requirements Part 21: Particular requirements for powertrack systems for wall and ceiling mounting) implemented by the Italian Electronic Committee in the CEI EN 61534-1 / 21 Power supply systems with electrified profiles.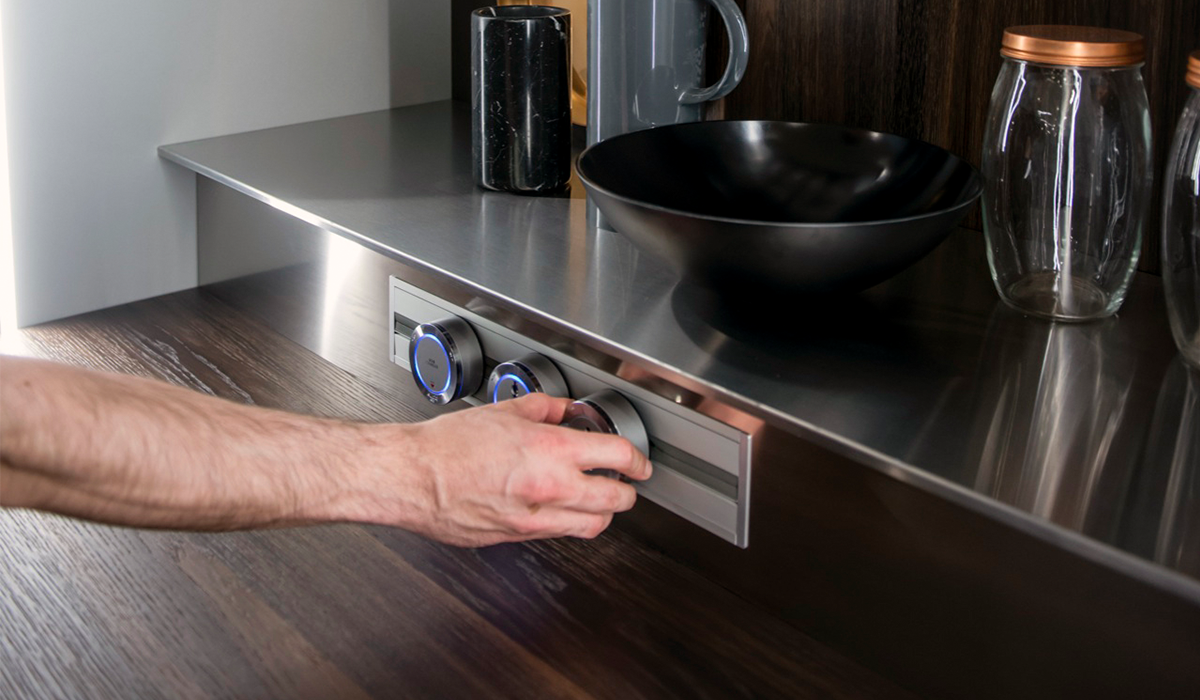 Safe
The insertion of the adapter directly "to ground" avoids any risk of receiving an electric "shock". For this reason the system can also be used with wet hands.
Modular
The modular system allows you to add dedicated accessories as prearrangements for network cables, USB connectors and many other types of multimedia connectors or accessories.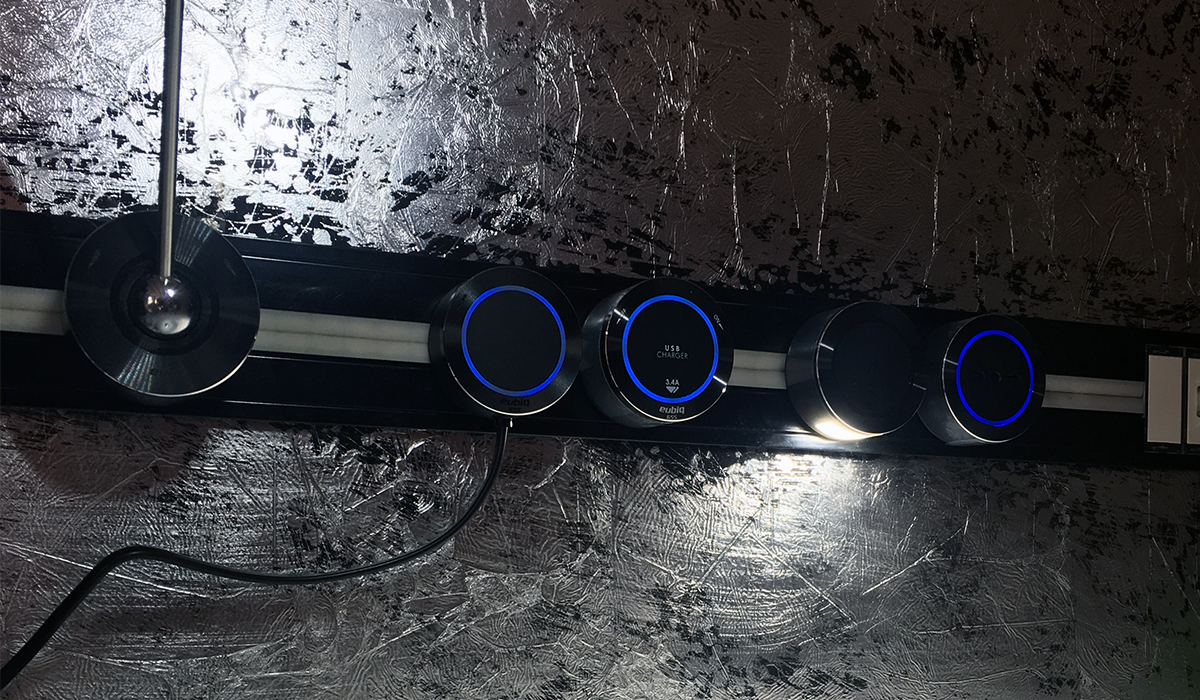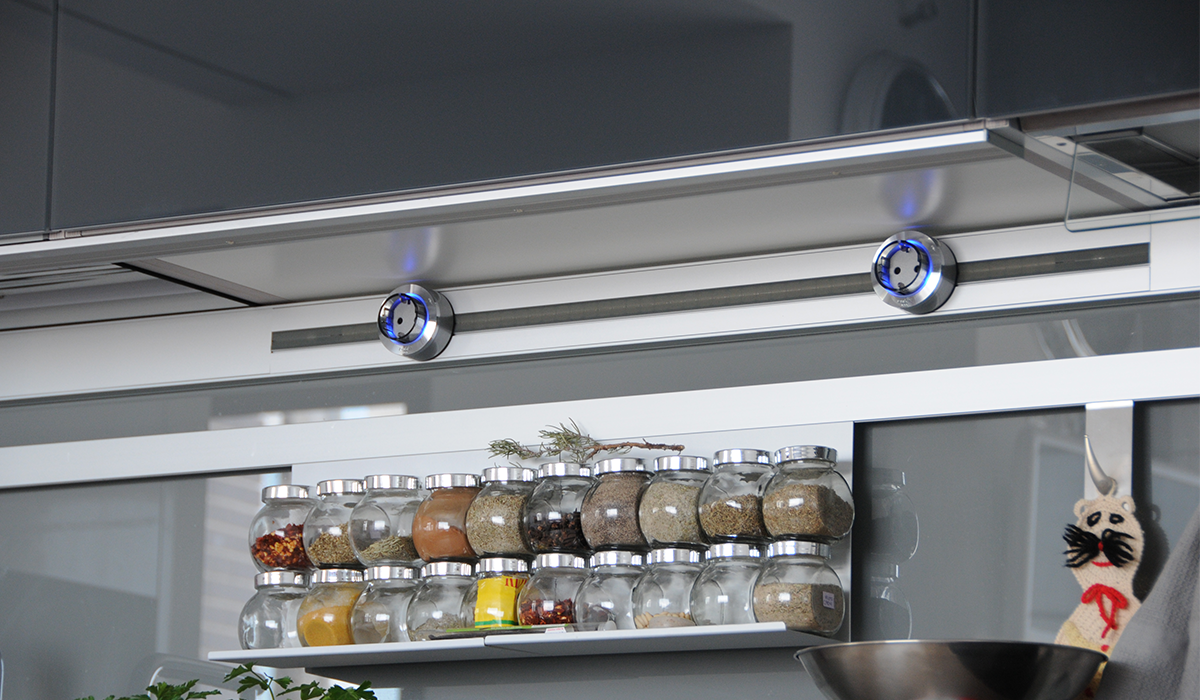 Elegant
The simplicity of the design makes the Eubiq system perfectly adaptable to any type of internal environment: from residential to the most elegant working environments such as museums, offices, but also gyms, hotels, showrooms and shops.
Practical
It proves extremely practical both for the end user and for the installer who places it inside the furniture (electricians, furniture, interior designers). Choose whether to install it on the wall, recessed or exposed.